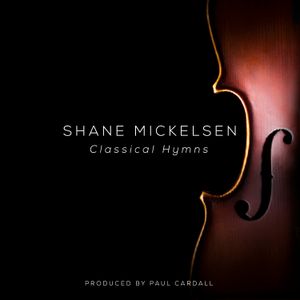 Salt Lake City, Utah (PRWEB) March 22, 2017 
Distributed world-wide by CDBABY, Deseret Book Distribution, and Alliance Entertainment, Classical Hymns features performances by guest artists Jon Schmidt playing Mickelsen's piano/orchestral arrangement of "Come Thou Fount," and grammy-nominated violinist Jenny Oaks Baker featured in an arrangement of "There is a Green Hill Far Away" for solo violin and string orchestra. 
Mickelsen is known for his work arranging and orchestrating Paul Cardall's No.1 billboard Album, A New Creation, as well as arrangements for other local artists. He is the owner of Mickelsen Music Services, a business offering services ranging from musical transcriptions to full orchestral arranging/composition. Mickelsen's clients have included several LDS artists whose music is sold at Deseret Book including Paul Cardall, The Piano Guys, and many more. 
"Classical Hymns sounds like a soundtrack filled with some of our favorite hymns," producer, Paul Cardall said of the album, "Shane understands the complexity of classical music, and has found a powerful way to express a universal love for deity through these soothing orchestral arrangements rich in melody and color." 
"He is incredible to work with," Jon Schmidt said of Shane, "He is extremely professional, knowledgeable, and responsive."